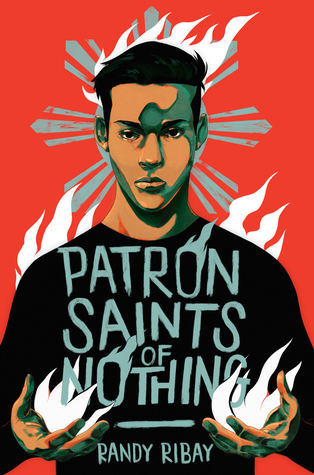 Release Date:
June 18th, 2019
Publisher:
Kokila | Penguin Random House
Genre:
Young Adult
Pages:
352 Pages
Format:
ARC
Source:
From Publisher
Reason:
For Honest Review
Find the Author: Website
Buy the Book: Amazon CA | Amazon
A powerful coming-of-age story about grief, guilt, and the risks a Filipino-American teenager takes to uncover the truth about his cousin's murder.




Jay Reguero plans to spend the last semester of his senior year playing video games before heading to the University of Michigan in the fall. But when he discovers that his Filipino cousin Jun was murdered as part of President Duterte's war on drugs, and no one in the family wants to talk about what happened, Jay travels to the Philippines to find out the real story.

Hoping to uncover more about Jun and the events that led to his death, Jay is forced to reckon with the many sides of his cousin before he can face the whole horrible truth -- and the part he played in it.
This was such a moving and poignant story. It's books like this that make me cherish the young adult genre. YA has been taking a major step forward when it comes to diversity and penning stories that make you think, make you wonder, and make you want to take action. Patron Saints of Nothing is one of those books!
Patron Saints of Nothing stirs up just about every emotion imaginable. There were moments that I seethed with anger while others had me reading through tears. Jay's storytelling felt so authentic. The author created such a powerful voice in Jay, his narrative transporting me, bringing to light current events that I, sadly, knew little about. It is shockingly eye-opening!
Ribay's lyrical writing style makes the story flow in such a poetic way, unfolding at the perfect pace. Compelling, strong and effective, Patron Saints of Nothing is a book that all should read. It should land itself in the libraries of schools and in the hands of students. Knowledge is power. The more we get these stories out there, the more power we have for change.