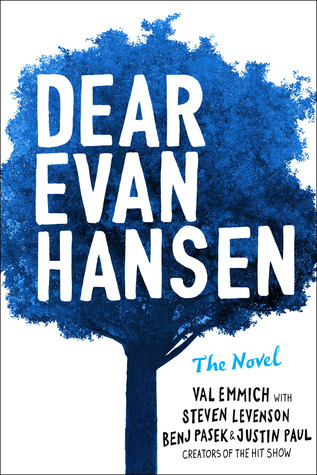 Release Date:
October 9th, 2018
Publisher:
Penguin
Genre:
Young Adult
Pages:
368 Pages
Format:
ARC
Source:
From Publisher
Reason:
For Honest Review
Find the Author: Website
Buy the Book: Amazon CA | Amazon
Dear Evan Hansen,Today's going to be an amazing day and here's why...

When a letter that was never meant to be seen by anyone draws high school senior Evan Hansen into a family's grief over the loss of their son, he is given the chance of a lifetime: to belong. He just has to stick to a lie he never meant to tell, that the notoriously troubled Connor Murphy was his secret best friend.

Suddenly, Evan isn't invisible anymore--even to the girl of his dreams. And Connor Murphy's parents, with their beautiful home on the other side of town, have taken him in like he was their own, desperate to know more about their enigmatic son from his closest friend. As Evan gets pulled deeper into their swirl of anger, regret, and confusion, he knows that what he's doing can't be right, but if he's helping people, how wrong can it be?

No longer tangled in his once-incapacitating anxiety, this new Evan has a purpose. And a website. He's confident. He's a viral phenomenon. Every day is amazing. Until everything is in danger of unraveling and he comes face to face with his greatest obstacle: himself.

A simple lie leads to complicated truths in this big-hearted coming-of-age story of grief, authenticity and the struggle to belong in an age of instant connectivity and profound isolation.
What rock am I living under where I have never seen nor heard of this musical?! I am embarrassed and ashamed!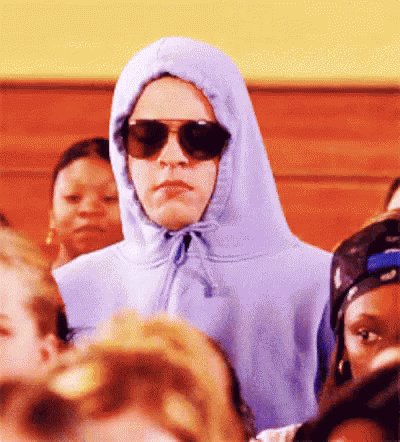 Thankfully, I was able to get my hands on this book and was introduced to the outstanding story that is Dear Evan Hansen. This story was beautifully written and packs quite the punch. It tackles the trials and tribulations of surviving high school, depression, suicide, and the effect all of these things have on the people and families around them.
Despite the heavy subject matter, there is a humourous undertone to the novel. Evan, although mostly at the expense of himself, has a great wit to him. And Jared, Jared is spectacular and he and Evan's back and forth banter definitely provides some comedic relief.
The novel delivered a great background into Evan's life without weighing down the reading experience. Little bits of Evan's life are sprinkled throughout the entire novel that you feel you are really getting to know this beautiful character. Although the book is geared towards Young adults, I find any reader would be a suitable audience for this book. It's a deep and raw story with a powerful voice. And there will be at least one character someone can relate to, whether that be Evan, Conner, Zoe or even Evan or Connor's parents. I feel each character can offer a common ground with each reader.
I truly loved every minute of
Dear Evan Hansen
. As we are wrapping up 2018 I am looking back at all of the amazing books I've read, yet this one definitely moves its way to the top 5. It's tragically beautiful, almost a dark comedy. I hope to finally see the musical one day!
"I'm left with a loneliness so overpowering it threatens to seep from my eyes. I have no one. Unfortunately, that's not fantasy. That's all natural, 100 percent organic, unprocessed reality."