Release Date:
May 30th, 2017
Publisher:
Delecorte Press
Genre:
Young Adult
Pages:
361 Pages
Format:
Hardcover
Source:
Purchased
Reason:
Personal interest
The Breakfast Club meets Pretty Little Liars, One of Us Is Lying is the story of what happens when five strangers walk into detention and only four walk out alive. Everyone is a suspect, and everyone has something to hide.

Pay close attention and you might solve this.

On Monday afternoon, five students at Bayview High walk into detention.

Bronwyn, the brain, is Yale-bound and never breaks a rule. Addy, the beauty, is the picture-perfect homecoming princess. Nate, the criminal, is already on probation for dealing.Cooper, the athlete, is the all-star baseball pitcher.And Simon, the outcast, is the creator of Bayview High's notorious gossip app.

Only, Simon never makes it out of that classroom. Before the end of detention, Simon's dead. And according to investigators, his death wasn't an accident. On Monday, he died. But on Tuesday, he'd planned to post juicy reveals about all four of his high-profile classmates, which makes all four of them suspects in his murder. Or are they the perfect patsies for a killer who's still on the loose?

Everyone has secrets, right? What really matters is how far you would go to protect them.
"Unless one of us is lying. Which is always a possibility."
If I had a quarter for each time this book was recommended to me, I would be sipping Pina Colada's on the beaches of Costa Rica. If I had a nickel for each time I was asked:
"Why have you not read this yet?!"
I'd be sailing the open sea on my yacht. Get it? In the short year this book has been released it has been a constant "must read" in my reading circle, both in person and online, but I am happy to announce that I
finally
read it!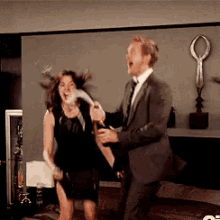 The verdict? I freaking LOVED IT! Naturally, I am now cursing myself for waiting a year to read it. Beating myself up over the fact that I could have read this epic novel sooner! Now let me tell you why I loved it so much...
Breakfast Club meets Pretty Little Liars
...yes and yes!
One of Us is Lying
is written from 4 points of view. Bronwyn, the Brain, Addy, the Beauty, Nate, the Criminal and Cooper, the Athlete. Each character is fighting their own demons and secrets. Secrets that could destroy them if they ever came out. They each have their own reason to keep Simon silent, so when Simon dies while in detention with the 4 people that may have wanted to keep him quiet the most, they are all instantly suspects. Caught in a whirlwind investigation while they are all trying to put together the pieces themselves and figure out who
really
did it?
This book left me guessing the entire time. You'll think that you've figured it out only to have that theory(and many others) crumble before your eyes. McManus put together an intricate story told through the eyes of 4 very different characters. Throughout the entirety of the novel you'll be going back and forth wondering which one did it.
One of Us is Lying
is a character driven novel. If one had fallen flat the entire story would have suffered. However, McManus crafted each character so delicately. They each thrived and each added a vital role to the success of this novel.
I was completely immersed by
One of Us is Lying
. When I wasn't reading, I was
thinking
about reading it. Every spare moment I had I would devour what I could. This book left me hungry and begging for more. I have become an instant fan of Karen M. McManus and eagerly await her future work! If you haven't read
One of Us is Lying
yet, what are you waiting for? Don't make the same mistake I did. This gem will appeal to all types of readers. Fantastic writing, a mesmerizing story and in-depth characters will leave you engrossed until the very last page!
"Some people are too toxic to live. They just are."