Release Date:
July 17th, 2018
Publisher:
Atria Books
Genre:
Fiction
Pages:
320 Pages
Format:
E-galley
Source:
Netgalley
Reason:
For Honest Review
Find the Author:
Buy the Book: Amazon CA | Amazon
Colleen Hoover delivers a tour de force novel about a troubled marriage and the one old forgotten promise that might be able to save it.




Quinn and Graham's perfect love is threatened by their imperfect marriage. The memories, mistakes, and secrets that they have built up over the years are now tearing them apart. The one thing that could save them might also be the very thing that pushes their marriage beyond the point of repair.

All Your Perfects

is a profound novel about a damaged couple whose potential future hinges on promises made in the past. This is a heartbreaking page-turner that asks: Can a resounding love with a perfect beginning survive a lifetime between two imperfect people?
Before we start, I should tell you all that this is my first Colleen Hoover book...
I know, I know, it's awful. Aside from disappointing the book world, I was disappointing my office as 2 of my co-workers are very big Hoover fans. So, when I saw All Your Perfects on Netgalley it felt like book fate!
If I had to some up All Your Perfects, it would go like this: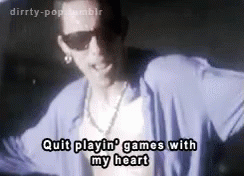 This book seriously toyed with all of my emotions! It struck every cord my heart has. I laughed, I cried, I got angry and repeat. I can definitely see why Colleen Hoover has such a large and passionate fanbase. I can see, just from this book, that her storytelling is faultless, her characters are loveable and her writing style is without imperfections.
All Your Perfects tells the story of Quinn and Graham. A couple whos first meeting is of unusual circumstances. Call it fate, call it circumstance, divine intervention, whatever you chose, it's apparent from that first meeting that they have an undeniable connection. The story of All Your Perfects is delivered between the past and present, then and now. Hoover gives us just enough each chapter that keeps us hanging on. Making the book nearly impossible to put down. Also, she gives us a character who is so damn swoon-worthy. If I could marry a fictional character I would marry Graham.
All Your Perfects made me an instant Colleen Hoover fan! I cannot wait to devour her past work and will eagerly await her future novels. All Your Perfects is the perfect combination of romance, drama, and emotion. A reading experience that will leave you adding Hoover to your auto-buy list!
"The problem is, love and happiness are not concordant. One can exist without the other."