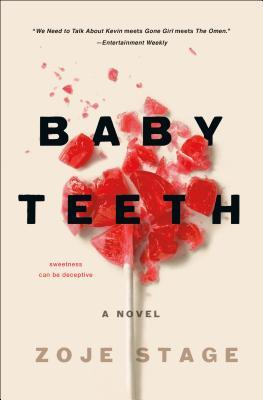 Release Date:
July 17th, 2018
Publisher:
St. Martins Press
Genre:
Mystery & Thriller
Pages:
320 Pages
Format:
ARC
Source:
From Publisher
Reason:
For Honest Review
Find the Author: Website
Buy the Book: Amazon CA | Amazon
Sweetness can be deceptive.

Meet Hanna.




Meet Suzette.




She loves her daughter, really, but after years of expulsions and strained home schooling, her precarious health and sanity are weakening day by day. As Hanna's tricks become increasingly sophisticated, and Suzette's husband remains blind to the failing family dynamics, Suzette starts to fear that there's something seriously wrong, and that maybe home isn't the best place for their baby girl after all.
She's the sweet-but-silent angel in the adoring eyes of her Daddy. He's the only person who understands her, and all Hanna wants is to live happily ever after with him. But Mommy stands in her way, and she'll try any trick she can think of to get rid of her. Ideally for good.



MORAL OF THE STORY:
MAYBE JUST AVOID CHILDREN, PERIOD.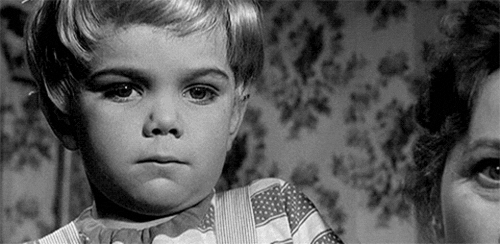 Thank you, Zoje Stage for providing the world with a very effect form of birth control. After reading Baby Teeth I'm not sure a child will ever be in my future. It's not worth the risk having a pint-sized, possessed, murderous monster.
Okay, all joking aside Baby Teeth was one heck of a read! I am flabbergasted that this is Zoje Stages's debut novel. She has a tremendous talent and I cannot wait to see what else she has to offer!
In Baby Teeth she tells the story from the perspective of Hanna(creepy child) and Suzette(terrified mother of creepy child). Hanna is mute, which adds a whole new atmosphere to your average Thriller novel. Her mutism doesn't seem to be caused by anything health wise, but more of a choice, either conscious or unconscious, of Hanna's. She is very bright and communicates through a series of gestures, sounds and, at times, writings and drawings. One thing is certain, Hanna LOVES her father. She is the apple of her father's eye, and to him, Hanna can do no wrong. She longs for the day that it is just her and her father. She then decides to take matters into her own hands and get rid of Mommy, forever.
Zoje Stage, already proven to be a master at her craft, penned a story that I literally could not put down. If not for a busy weekend, I would have devoured this book in one sitting, but instead it took about a day and a half. I seized any moment I could, no matter how brief, to sneak in a page here, or a chapter there. Stage crafts the novel in a way that each chapter ending pushes you to keep going. Don't bother getting too comfortable in your seat because you will just be sitting on the edge of it the entire time!
She penned a small character cast that really gives the book an intimate reading experience. It's as if you are pulling the curtain aside on this seemingly perfect family and seeing what is really going on.
Baby Teeth is a heart-racing, page-turning good time! The competition is strong when it comes to Evil Kids: The Omen, Children of the Corn, The Orphan, etc, yet Zoje Stage penned one that can stand out strong among the others. I am eagerly awaiting Stages's upcoming novels. I can't wait to see what else she has up her sleeve!