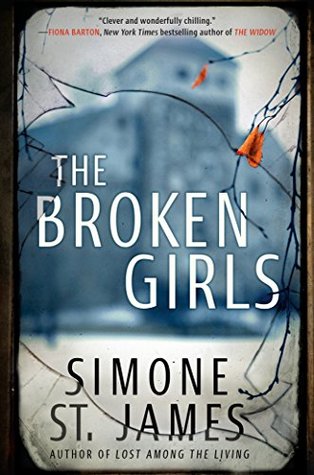 Release Date:
March 20th, 2018
Publisher:
Berkley Books
Genre:
Fiction
Pages:
336 Pages
Format:
Hardcover
Source:
From the Publisher
Reason:
For an honest review
Find the Author: Website
Buy the Book: Amazon | Amazon CA | Barnes & Noble
Vermont, 1950.

There's a place for the girls whom no one wants--the troublemakers, the illegitimate, the too smart for their own good. It's called Idlewild Hall. And in the small town where it's located, there are rumors that the boarding school is haunted. Four roommates bond over their whispered fears, their budding friendship blossoming--until one of them mysteriously disappears. . . .





Vermont, 2014.

As much as she's tried, journalist Fiona Sheridan cannot stop revisiting the events surrounding her older sister's death. Twenty years ago, her body was found lying in the overgrown fields near the ruins of Idlewild Hall. And though her sister's boyfriend was tried and convicted of murder, Fiona can't shake the suspicion that something was never right about the case.

When Fiona discovers that Idlewild Hall is being restored by an anonymous benefactor, she decides to write a story about it. But a shocking discovery during the renovations will link the loss of her sister to secrets that were meant to stay hidden in the past--and a voice that won't be silenced. . . .
MORAL OF THE STORY
MOVE OVER BLOODY MARY, MARY HAND IS IN THE HOUSE!
From Page one this book grasped its ghostly fingers around me and didn't let go! Fascinating characters with an irresistible storyline made The Broken Girls one of my favourite reads of 2018...actually, one of my most favourite ever!
The Broken Girls is a captivating mash-up of ghost story meets suspense. You have a whodunnit thrown right into the mix of a haunting. You will not be able to break free until all of your questions are answered. And trust me, the author doesn't give in easily. Each cliffhanger moment is both painful and scrumptious all at the same time!
The Broken Girls was delivered not only in multiple perspectives but in 2 different eras. Some may consider this a risky move but Simone St. James did it flawlessly. Each Character was so diverse and each held a strong and distinct voice that not once did I find they blended together, or that I got confused on who's point-of-view I was reading from. Each character is also presented at a beautiful pace. Their stories slowly unfolding made it a great opportunity to bond with each character.
The Paranormal aspect of this novel was done perfectly! It was both eerie and mysterious. It definitely made my bedtime reading a bit challenging. You're never too old for a night light...right??
The Broken Girls is the total package. It packs so much in its 326 pages. It will tug at your heart one moment, and send your spine tingling the next. Buckle up, because you're in for one epic reading experience!
Also, is Simone St. James not the best author name?!
"It wasn't easy to survive in a boarding school full of throwaway girls, but after swallowing her tears in those first moments, Katie has mastered it."