Release Date:
October 10th, 2017
Publisher:
Simon and Schuster
Genre:
Fiction
Pages:
369 Pages
Format:
Kindle
Source: Netgalley
Reason:
For honest review
Find the Author: Website
Buy the Book: Amazon | Barnes and Noble
Find your magic

For the Owens family, love is a curse that began in 1620, when Maria Owens was charged with witchery for loving the wrong man.

Hundreds of years later, in New York City at the cusp of the sixties, when the whole world is about to change, Susanna Owens knows that her three children are dangerously unique. Difficult Franny, with skin as pale as milk and blood red hair, shy and beautiful Jet, who can read other people's thoughts, and charismatic Vincent, who began looking for trouble on the day he could walk.

From the start Susanna sets down rules for her children: No walking in the moonlight, no red shoes, no wearing black, no cats, no crows, no candles, no books about magic. And most importantly, never, ever, fall in love. But when her children visit their Aunt Isabelle, in the small Massachusetts town where the Owens family has been blamed for everything that has ever gone wrong, they uncover family secrets and begin to understand the truth of who they are. Back in New York City each begins a risky journey as they try to escape the family curse.

The Owens children cannot escape love even if they try, just as they cannot escape the pains of the human heart. The two beautiful sisters will grow up to be the revered, and sometimes feared, aunts in

Practical Magic

, while Vincent, their beloved brother, will leave an unexpected legacy.
MORAL OF THE STORY:
YOU CAN NEVER DENY WHO YOU TRULY ARE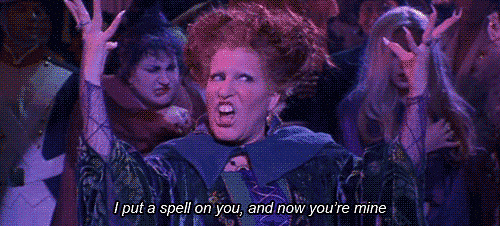 The Rules of Magic is a whimsical tale that will have you fall deeply and madly in love.
I cannot put into words how much I loved, adored and cherished this book and the beautiful story that laid within it's pages. I'm actually struggling with getting my thoughts out because I am left utterly speechless and in awe. Please be patient with me while I try to *attempt* a decent review here instead of just urging you, grabbing and shaking you, and screaming at you to READ THIS BOOK! *Ahem*
The Rules of Magic tells the story of Francis(Franny), Bridget(Jet) and Vincent Owens. Brother and Sisters that are struggling to understand who they are and where they truly belong in this world. The story begins its tale in beautiful New York but will take you on a marvelous journey through Paris, California and Massachusetts. You will be given a stunning history lesson on the family and their roots and why they have chosen to live the life they do now. Alice Hoffman's ability to craft such beauty in her characters and setting is a magical quality in itself. Delivering sights and sounds that will whisk you away and perch you into the very world of the Owens and their surroundings. You will be taken on a breathtaking imaginary adventure! Falling quickly and madly under her spell and never let go(nor would you want to!)
Franny, Jet and Vincent are unlike any other characters I have ever read. They are charming, intense and so full of depth. Though I just spent a whole book reading about them, I still feel there is so much that I do not know. Almost like a delicious secret is still being kept. The beauty in characters does not end there though. The character cast is large and each one blesses it's readers with their own unique story. Your heart will become fuller after reading this novel.
The Rules of Magic
is a fantastical tale that will make you giggle with laughter, shed tears and shake your head in amazement.
The Rules of Magic
will leave you with an indescribable feeling but knowing that you just had a beautiful and memorable reading experience.
"Writing itself was a magical act in which imagination altered reality and gave form to power"
'When you are young you are looking forward and when you are old you are looking back"
"She opened a book and was therefore saved, discovering that a novel was as great an escape as any spell."