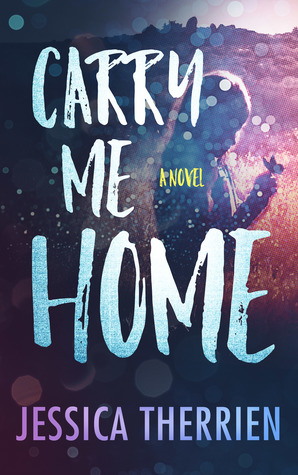 Release Date:
September 26th, 2017
Publisher:
Acorn Publishing
Genre:
Young Adult
Pages:
356 Pages
Format:
Arc
Source:
Netgalley
Reason:
For Honest Review
Find the Author: Website
Buy the Book: Amazon CA | Amazon
Lucy and Ruth are country girls from a broken home. When they move to the city with their mother, leaving behind their family ranch and dead-beat father, Lucy unravels.




They run to their grandparents' place, a trailer park mobile home in the barrio of San Jose. Lucy's barrio friends have changed since her last visit. They've joined a gang called VC. They teach her to fight, to shank, to beat a person unconscious and play with guns. When things get too heavy, and lives are at stake, the three girls head for LA seeking a better life.




But trouble always follows Lucy. She befriends the wrong people, members of another gang, and every bad choice she makes drags the family into her dangerous world.




Told from three points of view, the story follows Lucy down the rabbit hole, along with her mother and sister as they sacrifice dreams and happiness, friendships and futures. Love is waiting for all of them in LA, but pursuing a life without Lucy could mean losing her forever.




Ultimately it's their bond with each other that holds them together, in a true test of love, loss and survival.
2017 has been an epic year for books and specifically the Young Adult genre. Some ground-breaking books have been hitting the shelves that shatter the Young Adult stereotype and will pave the way for future YA authors to come. Carry Me Home is a tragic, touching, painful and moving tale about a family fleeing their broken home to create a better life. It is about a mother wanting more for her 2 teenage daughters but we all know, things aren't always as easy as they seem.
Carry Me Home is told from the perspectives of Mom, Lucy, and Ruth. Each character dealing with their own deep-seeded insecurities. Lucy has the strongest influence in the novel. Her story is raw, at times, sickening and mostly heart-wrenching. She is a teenage girl begging for acceptance and love in all of the wrong places. Mom has always been under the thumb of her alcoholic, abusive husband and after scooping up Lucy and Ruth and moving to Los Angeles, she is now solely responsible for providing for these children. Keeping food in the stomach and a roof over their head. Working and going back to school, her presence at home is almost non-existent and her parenting lacks authority, especially when it comes to Lucy. Yet, her intentions are strong and she loves fiercely. Ruth is quiet and an introvert. She is not like her outgoing sister, Lucy, and they bump heads constantly. Ruth is the one that tries to pulls Lucy's reigns when Mom doesn't know what to do, but it causes more problems than fixing them.
Each character has so much depth and the author does a spectacular job at letting each of their stories unfold effortlessly throughout the entire book. She crafted an emotional and relevant reading experience that will leave you thinking about it long after you've finished the last page. You will simply devour this extraordinary tale of heart-ache, pain, and redemption.