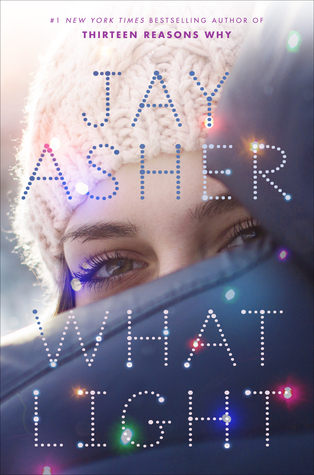 Release Date:
October 18th. 2016
Publisher:
Razorbill | Penguin Random House
Genre:
Young Adult
Pages:
256 Pages
Format:
ARC
Source:
From publisher
Reason:
For review
Find the Author:
Website
Sierra's family runs a Christmas tree farm in Oregon—it's a bucolic setting for a girl to grow up in, except that every year, they pack up and move to California to set up their Christmas tree lot for the season. So Sierra lives two lives: her life in Oregon and her life at Christmas. And leaving one always means missing the other.
Until this particular Christmas, when Sierra meets Caleb, and one life eclipses the other.
By reputation, Caleb is not your perfect guy: years ago, he made an enormous mistake and has been paying for it ever since. But Sierra sees beyond Caleb's past and becomes determined to help him find forgiveness and, maybe, redemption. As disapproval, misconceptions, and suspicions swirl around them, Caleb and Sierra discover the one thing that transcends all else: true love.
I am a 29-year-old
girl
woman that squealed like a 13-year-old at a One Direction concert(they're still relevant, right?) when I opened up the envelope that contained this book. I have loved everything Jay Asher since his debut,
13 Reasons Why.
When I heard way back when that he was coming out with a new Young Adult the long wait began!
As soon as this gem made it into my hands, I hungrily started into it; like pumpkin pie on Thanksgiving! But
What Light
was much sweeter and far more decadent than any Pumpkin Pie. In Ontario, Canada we had an unusual burst of summer heat that is not the norm for this time of year in Autumn, but I preferred to stay home and devour this sweet tale of young love, redemption, and personal growth.
What Light
contains such a lovely character cast. Just regular, down to earth characters. I could actually see a lot of myself, my family and my friends in these characters. I
adored
Sierra. I truly did. She doesn't live your typical life. She has her life in Oregon where her family runs their Christmas Tree Farm, and then she has her life in California where her family packs up every year to sell said Trees at Christmas Time. Sierra's character was so refreshing to read. She's your funny, typical teenager.
I would love to get inside Jay Asher's brain to check out his Character Crafting process. Despite these characters being normal, everyday people, he made them all so grand and memorable! And speaking of memorable, enter Caleb...Swoon! Yes, I am a near 30-year-old, swooning over a fictional, teenage character...No Shame! But Caleb's swoon-factor is much deeper than just his appearance. He is thoughtful, generous, and caring. He is also fighting his own battle against himself that unfolds throughout the story.
What Light
is definitely a lighter read compared to
13 Reasons Why
but it still contains all of the great qualities that make Jay Asher such a wonderful writer.
What Light
has become one of my favourite Christmas stories; one that I will return to each year. It's colourful charcters and beautiful setting will have your senses tingling. You can practically smell the beautiful scent of pine needles, hot chocolate, and candy canes while eating up this scrumptious tale!
We all deserve to treat ourselves, which is exactly why you should spoil yourself
What Light
this holiday season!