There are so many remarkable books out there that have taken a stand. Books that have broken the mold of fiction and that shattered the silence of so many topics. I've noticed more and more the Young Adult genre taking risks and bringing to light issues that many try to swipe under the rug. These books give voices to victims and comfort to show that they are not alone.
I have read many of these type of books, to list them all would be impossible, but listed below are just a few of the books that have tackled powerful topics and that have left their mark on me!
Between Shades of Gray by Ruta Septeys:
This novel completely changed the things I
thought
I knew about World War 2. Having only really have known about Hitler's destruction, Between Shades of Gray focuses on Stalin's reign of terror.
Uses for Boys by Erica Lorraine Scheidt:
I don't even know how to sum of this heart-wrenching novel. It's raw and even disturbing at times, but the author crafted a hauntingly beautiful story.
Nineteen Minutes by Jodi Picoult:
I could have easily listed
every
Jodi Picoult story. She truly knows how to deliver some harsh realities. Nineteen Minutes is one that has always stood out among her book crowd. This book will bury itself deep into your soul!
Hate List by Jennifer Brown:
This novel walks the same line as Nineteen Minutes(above). It tackles school bullying and the powerful effects it has on the victim.
Thousand Words by Jennifer Brown:
Jennifer Brown is broken so much ground in the
Young Adult
book world. In today's digital age, Thousand Words brings forward the consequences of sexting, and the scary truth of it never disappearing. Once it's out in cyberspace, it's there forever!
Bitter End by Jennifer Brown:
Sensing a theme here! In Bitter End, Brown sheds light on domestic abuse in young adult relationships. It's out there and it's widely disregarded!
Stay by Deb Caletti:
Another compelling story that tackles teen relationship abuse and the struggle of moving forward.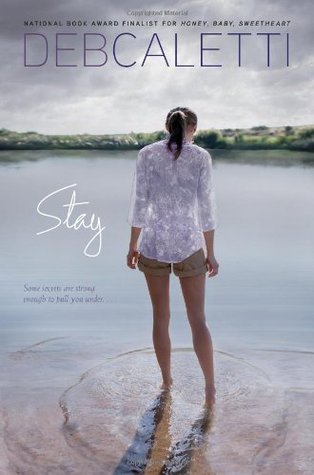 Shine by Lauren Myracle:
I read this book abut 4 years ago and it is
still
with me. Shine brings forward the ugly head that is prejudice. When a small, ignorant town won't bring forward justice, Cat sets forward to find it herself!
Dime by E.R. Frank:
One of the most disturbing "fictional" novels I have ever read. I use quotations around fictional because the only thing fictional about this novel is it's character. Sex Trafficking is all to real, and it is muffled in a underworld that grazes right by us. Dime brings forward how horrible
and
in plain sight Sex Trafficking really is.
What books have left their impact on you? Please comment below and let's chat!