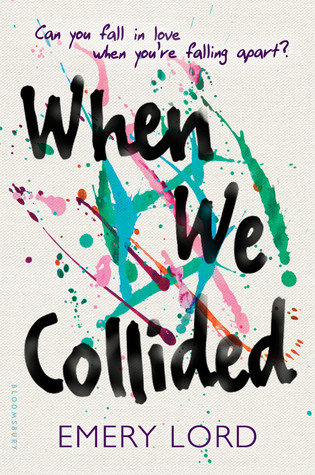 Release Date:
April 5th, 2016
Publisher:
Bloomsbury
Genre:
Young Adult
Pages:
352 Pages
Format:
352 Pages
Source:
ARC
Reason:
For Review
Find the Author:
Website
Buy the Book:
Amazon CA
|
Amazon
We are seventeen and shattered and still dancing. We have messy, throbbing hearts, and we are stronger than anyone could ever know…


Jonah never thought a girl like Vivi would come along.




Vivi didn't know Jonah would light up her world.




Neither of them expected a summer like this…a summer that would rewrite their futures.




In an unflinching story about new love, old wounds, and forces beyond our control, two teens find that when you collide with the right person at just the right time, it will change you forever
"I know this feeling of being a ghost in your own life - no one sees you, no one feels you, so you stay still as if you could actually disappear at any moment."
I am saddened for two reasons:
1. That this book ended
2. That I allowed it to sit on my bookshelf for so long!
When going into
When We Collided
I was expected a contemporary teen love story. Never did I expect the beauty that would leap off these pages in magical colours. Emery Lord created a
real
novel within the pages of
When We Collided
.
Vivi was such a vibrant character. A girl that danced to her own drum, that she probably bedazzled with glitter and glow-in-the-dark paint. She was so bright on the outside, but had something dark gripping it's fingers around her on the inside.
Jonah had so much depth. He may seem like your average teenage boy on the surface, but he too has seen a side of darkness that no child should have to every deal with. Jonah has a burning fire inside of him though and that jumps off the pages as both characters unfold. And then BOOM! Vivi and Jonah collide. And it is this beautiful, cosmic, stardust story. Vivi the firecracker and Jonah the flame.
Emery Lord crafted such fervent story. Told desperately from both Vivi and Jonah's perspectives. I read this book just as so, desperately and intense. I couldn't put it down or peel my eyes away. It curled it's beautiful fingers around my heart and reeled me in!
When We Collided
tackles grief and mental illness in such an elegant way. And while these two beautiful teenagers are dealing with their own demons, it is all wrapped up in a beautiful, hilarious package.
Also, I have a confession to make. This book made me do the unthinkable I dog-eared pages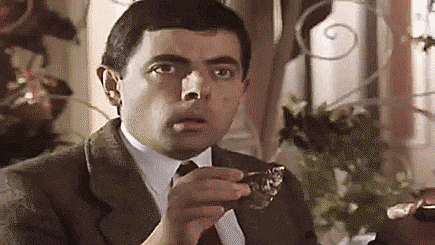 I know, I know! But When We Collided is one of the most quotable books I have read in a very long time, and their were moments that I didn't have a shred of anything near to bookmark pages, and because they were so good, I had to do it. I dog-eared the pages!