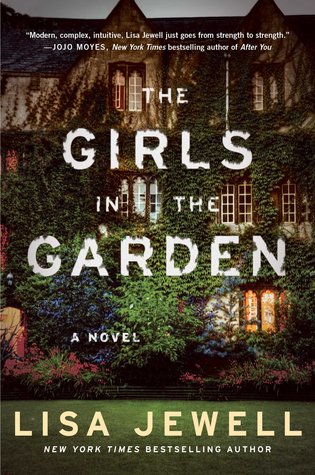 Release date:
June 7th, 2016
Publisher:
Simon and Schuster Canada
Genre:
Fiction | Mystery
Pages:
320 Pages
Format:
Paperback
Source:
From publisher
Reason:
For Review
Find the Author:
Website
Imagine that you live on a picturesque communal garden square, an oasis in urban London where your children run free, in and out of other people's houses. You've known your neighbors for years and you trust them. Implicitly. You think your children are safe. But are they really?




On a midsummer night, as a festive neighborhood party is taking place, preteen Pip discovers her thirteen-year-old sister Grace lying unconscious and bloody in a hidden corner of a lush rose garden. What really happened to her? And who is responsible?




Dark secrets, a devastating mystery, and the games both children and adults play all swirl together in this gripping novel, packed with utterly believable characters and page-turning suspense.
The minute I read the premise for
The Girls in the Garden
I was hooked! There is so much mystery in the telling of what this book was about that I just
had
to know!
The Girls in the Garden
does not disappoint! And it definitely lives up to it's expectation when it comes to a thrilling reading experience. Once started, I couldn't put this book down! I know I've said that about other books, but I really, truly struggled with putting this one down! It is a masterpiece of a puzzle that you'll just want to put together, piece by piece.
The setting alone is enough to enchant you and pull you in gently. You begin the story right at the the discovery of Grace, and are then taken back in time leading up to this event. Lisa Jewell did a tremendous job at painting this vibrant story! It's also one of the most well crafted multiple perspective books I've read. It was delivered flawlessly! Each character has a strong voice and they definitely do not blend into one another.
The Girls in the Garden
packs a lot of punch but it is put together at a beautiful pace. It's not necessarily a fly-through-the pages kind of read, but rather a savour-the-story experience. You'll find yourself really reading the words and taking in all of it's gripping stories.
The Girls in the Garden
will keep you enthralled from page one, and will leave you mourning the story's end. This is my first novel by Lisa Jewell, but I instantly became a fan. I cannot wait to devour her previous and future work!
This novel is the perfect book to spend reading while soaking up the Summer sun!