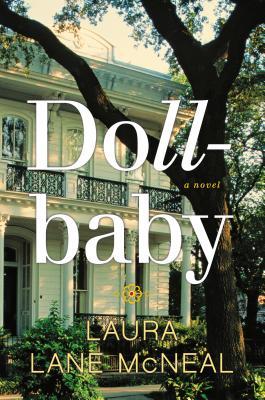 Release Date:
June 23rd, 2015
Publisher:
Penguin Canada
Genre:
Fiction
Pages:
337 Pages
Series:
None
Format:
Paperback
Source:
From Publisher
Reason:
For Review
Find the Author:
Website
Buy the Book:
Amazon CA
|
Amazon
When Ibby Bell's father dies unexpectedly in the summer of 1964, her mother unceremoniously deposits Ibby with her eccentric grandmother Fannie and throws in her father's urn for good measure. Fannie's New Orleans house is like no place Ibby has ever been — and Fannie, who has a tendency to end up in the local asylum — is like no one she has ever met. Fortunately, Fannie's black cook, Queenie, and her smart-mouthed daughter, Dollbaby, take it upon themselves to initiate Ibby into the ways of the South, both its grand traditions and its darkest secret.
For Fannie's own family history is fraught with tragedy, hidden behind the closed rooms in her ornate Uptown mansion. It will take Ibby's arrival to begin to unlock the mysteries there. And it will take Queenie and Dollbaby's hard-won wisdom to show Ibby that family can sometimes be found in the least expected places.
"New Orleans was like that. A live-and-let-live attitude was ingrained into the fabric of the city; no one cared who you were or what you looked like - you had a place, and everyone respected that."
Move over The Help, there is a new historical fiction powerhouse in town, and it goes by the name of
Dollbaby!
It is no secret that I
love
historical fiction. And I've always had a special fondness for stories that take place in the 50's or 60's, so that was my initial draw to this book. The premise does not do this book justice. I was not expecting this book to be full of so much life!
Dollbaby
is a character driven novel. If the characters were to fall flat, then the entire book would not have stood a chance. However, these characters are some of the most alive, most vibrant characters I have ever read. Queenie, Ibby, Frannie, Dollbaby, T-Bone...Gah, the list goes on! Each character added their own spice to the overall reading experience of this novel. I, quite literally, fell in love with them. Frannie, Ibby, Queenie and Dollbaby especially, all earned forever spots in my heart.
The character development was spot on! Laura Lane McNeal delivered this novel in such a way that you are left in awe until the very last page. Just when you thought the story was over, she hits you with another epic twist. I also loved how she presented us with Frannie's back-story. It was drawn out perfectly; and she was such a colourful character! I'd like to think that I will have a little bit of Frannie in me when I get older. She stayed young at heart.
Ibby is a wonderful character and she stands strong on her own among the other powerful characters that are in this literary category: Skeeter from The Help and Lily from The Secret Life of Bees.
Dollbaby
is one of the greatest coming of age novels I have read. Although I wasn't alive in the 1960's nor am I from the South, I believe that Laura Lane McNeal painted a pretty accurate picture of what life was like in New Orleans during that time!
Colourful with it's storyline, and strong with it's characters,
Dollbaby
deserves a standing ovation!
An outstanding novel and one that I just couldn't put down!
Dollbaby
will always be a top recommendation of mine, and I truly hope 20 years from now I see it sharing a spot on the Literature shelf among
To Kill a Mockingbird
and
Pride and Prejudice
. A masterpiece in my eyes!