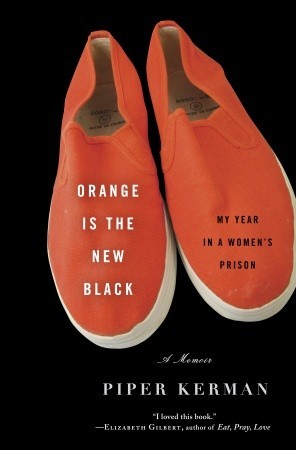 Release Date:
April 6, 2010
Publisher:
Random House
Genre:
Memoir
Pages:
298 Pages
Series:
None
Format:
Paperback
Source:
Purchased
Reason:
Personal Interest
Find the Author:
Website
With a career, a boyfriend, and a loving family, Piper Kerman barely resembles the reckless young woman who delivered a suitcase of drug money ten years before. But that past has caught up with her. Convicted and sentenced to fifteen months at the infamous federal correctional facility in Danbury, Connecticut, the well-heeled Smith College alumna is now inmate #11187–424—one of the millions of people who disappear "down the rabbit hole" of the American penal system. From her first strip search to her final release, Kerman learns to navigate this strange world with its strictly enforced codes of behavior and arbitrary rules. She meets women from all walks of life, who surprise her with small tokens of generosity, hard words of wisdom, and simple acts of acceptance. Heartbreaking, hilarious, and at times enraging, Kerman's story offers a rare look into the lives of women in prison—why it is we lock so many away and what happens to them when they're there.
Who here hasn't heard of the television show Orange is the New Black?
That's what I thought! The show has EXPLODED, and my
unhealthy
devoted addiction started. I absolutely love the show.
Orange is the New Black
isn't a book I would
normally
read, but since I have to read anything that is based on a movie and/or T.V. show, I just had to read it!
To say I loved it would be a tad bit of an understatement. I devoured this novel in one sitting! I simply couldn't even fathom the idea of putting it down.
Yes, it is different from the T.V. show. No shocker there! However, I love the entertainment value I get from vegging on the couch with red wine and popcorn while I
waste
spend valuable hours on binge watching the show. And I loved the real peak inside Prison I got with the book. It made me laugh, it almost made me cry. There are light moments, and then there are harder moments. If you love Yoga Janet in the show, you'll love her even more in the book!
Vibrant women from all walks of life! You will find a place for each person in your heart.
Orange is the New Black
should not only belong on your Netflix, but it should have a spot on your bookshelf, too!