A sequel to Beholding Bee
It doesn't need a sequel, and was absolutely beautiful the way that it was written. But I just LOVED the book so much
Please sir, I want s'more!
Stephanie Meyer to write/release Midnight Sun. I know, I know. I might be beating a dead horse here, but the Twihard in me wants this book, and she wants it NOW!
Read more. I know, not really that interesting, but I want to read more books from my personal TBR pile. Or maybe I should stop buying books until the others are read...Who am I kidding? That won't happen!
Finish all the Book Series' that I have only read the first or second book to.
For example: The Hunger Games, The Infernal Devices series and about 8 gazillion more!
Read more classics. This was one of my previous reading goals and I have been getting there, but I still need to read more classics!
Start reading the classic children's books to my niece. She is approaching that perfect age to start Charlotte's Web, Stuart Little and more. I want to start reading them to her!
I would like more books to tackle Bullying. I am seeing more and more which is great! So we are on the right path :)
Read more of my 'middle grade' novels. You know, those books you wish you had read as a child?!
Carve out more time for reading! Like an actual reading hour or something. Rather than just dipping into a book whenever I have a spare moment...Although, that is great, too!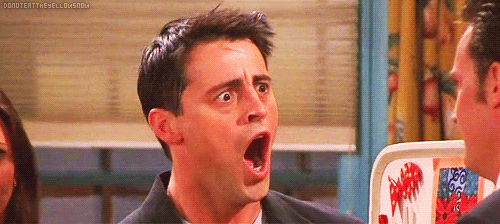 I know, I know...Say no more.